Rager Resources Group, LLC is a Certified, Woman, Minority Owned Executive Search Firm. We have the highest quality of accounting, finance and information technology professionals in the global market place.
The core of our organization is to provide top talent to companies across all lines of industry. We develop a strategic blend of innovative, effective work force solutions on a local and international basis. Our company is committed to developing a comprehensive, consultative approach to meeting the needs of our clients and candidates. Rager Resources Group, LLC continually builds a network of experienced professionals already successful in their industry.
Karen Rager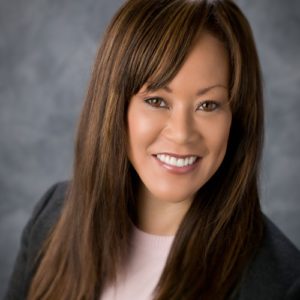 Rager Resources Group, LLC is a Certified WMBE owned executive search firm located in Irvine, California. We specialize in retained and contingency searches in scientific, accounting, finance, marketing, human resources and information technology.  Karen offers over 20 years of talent consultant expertise to organizations from small entrepreneurial start-ups to Fortune 500 companies. She is also a frequent guest speaker at USC, University of Oregon, FENG and local networking groups on how to work with recruiters. Karen has been a guest speaker at LinkedIn's corporate headquarters on recruitment strategies and is a consultant on LinkedIn Strategies for corporations and colleges. Rager Resources Group has nine recruiters globally who specialize in a variety of industries and work closely with Karen in all of their recruitment needs.
Prior to establishing her own talent advisory firm in 2008, Karen worked for two of the top staffing firms in California and developed recruitment partnerships with international companies in biotechnology, pharmaceutical, medical devices, banking, financial services, cosmetics, entertainment, retail, computer software, food manufacturing, and automotive.
Karen graduated with her degree from the Fashion Institute of Design and Merchandising and serves as a member of PMAA, International Human Resource Society, Women in Technology, Global Center for Women and Justice, and International Women's Leadership.
She is also involved in her community outreach and has partnered with several non-profits including Casa Teresa, Eddie Guardado Autism Foundation, Girl Scouts, Grammy Museum Foundation, Priceless - Combating Human Trafficking and she is a puppy raiser for Guide Dogs for the Blind.
Karen is a current board member with Human Options and the American Heart Association in Orange County, California. She previously served on the board for Working Wardrobes and Impact Giving.
In 2013, Karen was the recipient of the "Women in Business Award" from the Orange County Business Journal.
Community Outreach
The Eddie Guardado Foundation
Rager Resources Group is proud to be a sponsor for a charity we are very passionate about and being able to give children with autism resources to enhance their lives. The Eddie Guardado Foundation provides iPads to children with autism to help them communicate. Through their foundation, they have paid for various therapies, safety equipment and other treatment services and support. Lisa and Eddie Guardado have been able to fund over $300K in grants to over 300 families. Come join us and make a difference on Sunday, 1/26 at Bowlmor Lanes in Anaheim! We still have 2 bowling lanes available for sponsorship!
Guide Dogs for the Blind
"I am so proud to be a puppy raiser for Guide Dogs for the Blind! I am raising my 4th puppy and this has been one of the most rewarding experiences of my life." – Karen Rager
"Pick of the Litter" docuseries: The all new "Pick of the Litter" docuseries was inspired by the award-winning movie "Pick of the Litter" and launched December 20th on the Disney+ streaming service. "Pick of the Litter" is a six-part series with one 30-minute episode dropping each week. The series documents the ups and downs of an adorable group of six dogs on their quest to become guides for Guide Dogs for the Blind, the ultimate canine career. Filmed primarily in and around San Rafael, CA in the Bay Area, and Los Angeles, the series does a great job capturing both sides of the harness and showcases the people who love, train, and are paired with Guide Dogs for the Blind dogs. You can learn more and see the trailer at https://youtu.be/TSYXxIU2Mwo or sign up for Disney+ and enjoy the full series at home.
"We make a living by what we get, but we make a life by what we give."
Winston Churchill